If you are on the lookout for a new antivirus program for your computer, system, or network, you should spend some time to really compare the market and find out what is out there. One way to achieve that is by reading antivirus reviews, although you do have to make sure you read the right ones. While a little kid's opinion may be completely right and valid, you want to make sure that the people who wrote the reviews are unbiased and know what they are talking about. This is why you should search for expert opinions instead.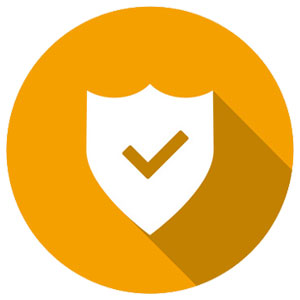 What the Experts Can Tell You
There are numerous online experts that share their knowledge on all things tech, including antivirus programs. Try to choose several experts, and make sure that they are a recognized source. There are a few things in particular that you should look for if you are wondering whether an opinion is truly from an expert, and therefore to be trusted, or not. These things include:
The ability to ask questions about specific products or product categories.
The ability to search for specific features in antivirus programs, such as free programs and paid for programs.
In depth reviews, covering issues such as price, pros, cons, conclusions, and security features.
The Importance of Security Features
The main thing about having an antivirus program is that it gives you security. However, you need to think about what you need security from. A hacker who plants a virus on your computer and sends your hard drive haywire is one potential threat, but you making a mistake and accidentally deleting your computer's operating system is an equally damaging one. Hence, you need to have a good think about what features matter to you. Some of the standard security features that should be reviewed by experts include:
Malware blocking.
Privacy protection.
Phishing detection.
Other features.
The Importance of Categories
The size of the internet is beyond our comprehension nowadays, as is the number of potential threats that you can come across. This is why it is so important that any good and professional reviews also have category divisions, making it easier for you to find the information that is relevant to you. This is where you start to discuss the real functionalities of the antivirus program you are interested in. Some of the functionalities most people look for include:
Parental control.
Anti-phishing.
What You Will Learn from the Experts
If you take the time to read expert reviews on various antivirus programs, you will learn a number of important things, including:
What this year's best antivirus programs are and why.
What every program can do.
What the vital security features are within an antivirus program.
Where to get your antivirus program from.
Most importantly, because of your new found knowledge, a malicious piece of coding somewhere in the world is no longer able to do damage.