From the technologies used to the business strategies employed in offering broadband services to customers, there have been several changes consumers surely appreciate. There are also "small innovations" that may not be considered a breakthrough and are not being implemented on a global scope, but are notably providing broadband consumers better experiences.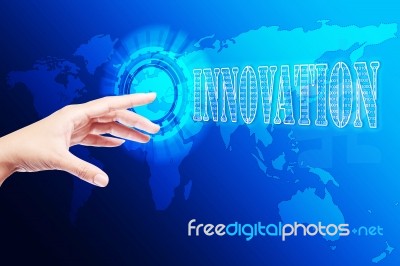 1. E7-2 Modular Access System
The E7-2 Modular Access System really is a modular two-slot chassis with a 100 Gbps non-blocking backplane that can deliver any combination of active ethernet or point-to-point gigabit ethernet, VDSL2, NG-PON2, 10GE, GE, and GPON services. This technological innovation was one of the winners at 2016's Telecom Asia Readers' Choice and Innovation Awards. It is a cost-effective network architecture for flexibly delivering advanced services and expanded network capacity. It is a way of delivering superb operational efficiencies without having to compromise deployment flexibility and service functionality. It is also known as a "pay as you succeed" architecture. It provides broadband service providers the flexibility to scale and more easily offer new services as they evolve.
E7-2 supports up to 96 ports of system level vectoring without the need for additional hardware. It can also scale up to support 384 vectored subscriber ports. It works both copper and fiber optic technologies. E7-2 is hailed as an innovative and powerful option for network transformation with its modular architecture and the ability to support various network technologies from a single rack unit.
2. Advanced Broadband Provider's Apps
This is not just about generic and basic apps being released by ISPs. Of course, they can't be considered innovations. This is about highly useful apps that allow customers to access ISP services more conveniently. One good example for this is The Bigpipe App, aptly named after the New-Zealand ISP Bigpipe. This app is not just for viewing bills and data usage. It also does more than internet traffic monitoring (showing percentages of streaming, gaming, browsing, downloading, communication, and other online uses). It goes beyond the basics. Using this app, customers are given the choice of how their internet connection works.
The Bigpipe App comes with a feature called the Bigpipe Mode Selector. What this does is to enable the prioritization of certain online activities. It is something basic plan subscribers can make good use of. It optimizes bandwidth use to provide the best experience for specific activities. For example, if you are streaming movies or TV shows and you keep getting interrupted with the buffering pauses, you can use the app to prioritize video streaming.
Additionally, The Bigpipe App features push notifications to alert customers of possible or scheduled service interruptions. These notifications can inform customers if they are experiencing a system-wide outage or just an isolated problem that ought to be addressed by Bigpipe's technical support team immediately. The app can also be used to access Bigpipe's support center and, in the future, it expected to include notifications regarding billing and upgrade opportunities.
Of course, this app is far from perfect. It could still use more improvements. It could include parental control functions. It can integrate advanced controls, which should be great for households with several users of the home broadband connection. These advanced controls can include URL filtering, the ability to schedule service availability, or having connections temporarily blocked or limited upon reaching a set amount of data consumption.
3. Add-ons or Boosters
As ISPs adopt a policy of imposing data limits over what used to be truly unlimited broadband plans, they have come up with schemes that would minimize the impact of the data caps. One of these schemes is the introduction of add-ons. Also known as boosters or top-ups, these add-ons allow customers to restore their regular internet speed by paying for additional data allocation, usually from around 10GB to 30GB.
Some companies also offer add-ons that are for specific uses. They could be for extra data allocations to use streaming services or social media. They could also be for accessing online games. These add-ons provide advantages for customers and ISPs alike. With them, customers don't have to pay for a full plan upgrade, especially when they don't frequently consume high amounts of data. For ISP's, offering add-ons can be a way of boosting revenues while riding on the prevalence of data caps. If they can't get customers to pay for their more expensive truly unlimited (no data caps) internet services, they can resort to offering add-ons.
Add-ons provide customers the advantage of not having to choose a more expensive plan with higher data allocation, especially as they are still trying to gauge how much data they really consume per month. They don't fully remove the frustrations of having to deal with fair usage policies but they at least provide some form of relief.
***
These innovations are not as big as new technologies that enable faster and more reliable connections. They can be considered minor innovations but they create palpably better experiences for customers as well as advantages for ISPS. They are something ISPs in different parts of the world should consider using or emulating.