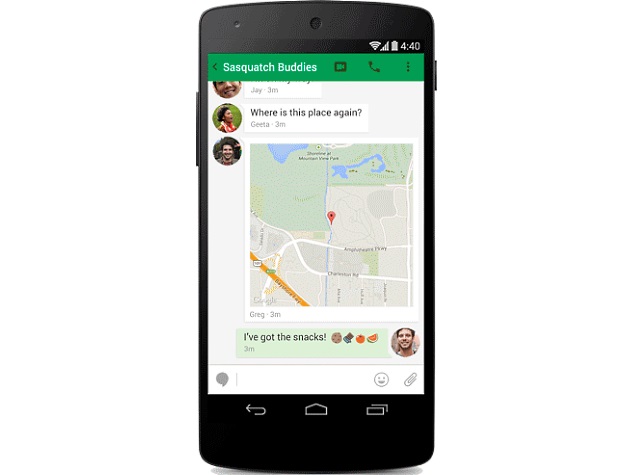 Google has quietly rolled out a new feature to its Hangouts app that gives users control over how others get in touch. The new 'customise invites' option in Hangoutslets users choose to receive invites from people who have their phone number, those who have their email address, or everyone else.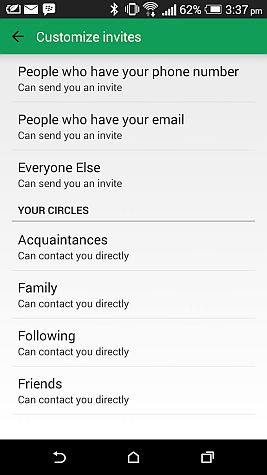 The new feature doesn't require any app update and seems to be a server-side update that enables the new "customise invites" option.The new option can be found in settings of the Hangouts app under "How others get in touch with you." On tapping the 'Customise invites,' users are given three options: people who have your phone number; people who have your email, and everyone else. All the three options further offer three ways for these people to contact you – can contact you directly, can send an invite, and can't contact you.
Notably, the Hangouts app shows the default option for all three new 'customise invites' options as 'can send an invite'.
Google back in May at a Reddit AUA (Ask Us Anything) session had revealed its role in assisting the US government in surveillance and disclosed it does encrypted Hangouts conversations but remained unclear on the use of end-to-end encryption. It later, separately clarified that Hangouts does not use end-to-end encryption.
In the post-Snowden world, end-to-end encryption (E2EE) has been a topic of concern with respect to various services that involve communication. While WhatsApp late last year added end-to-end encryption to its messaging service, there are still a few services that have still do not feature the same, which makes them susceptible to interception.