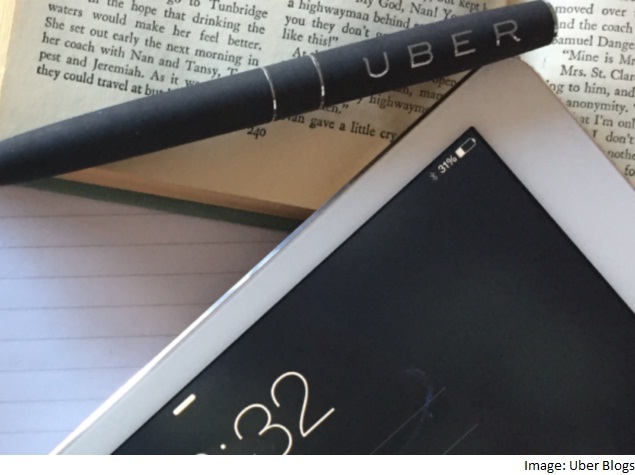 Uber, the ride-hailing app, seems capable of the impossible: fighting City Hall and winning.In its recent tussle with New York City, the company emerged victorious after an all-out media blitz against Mayor Bill de Blasio, who proposed and then dropped a plan to cap the number of cars that on-demand ride companies could put on the road.
Now, one of the advisers behind that campaign wants to bring his touch with government to other technology startups.
Bradley Tusk, a former campaign manager for New York's last mayor, Michael R. Bloomberg, is starting Tusk Ventures, a political consulting firm geared toward helping startups work with – and in some cases, beat back – government regulators.
His pitch: The wave of high-tech startups often is not so much creating new industries – like Google did with search, or Facebook with social networks – as it is disrupting existing ones.
And as Uber has taken on the taxi industry and Airbnb competes with hotels, new startups will not only need to contend with established businesses, but also with regulation from local governments.
"Venture capitalists haven't really thought about having to deal with government and regulation," said Edward J. Mathias, managing director of the Carlyle Group, an asset management firm, and an adviser to Tusk. "Now, it's all over the place."
Tusk started advising Uber in 2011, when it was worth far less than the $50 billion (roughly Rs. 3,20,275 crores) or so valuation that investors are now giving it.
In his deal with Uber, Tusk took equity as payment, an arrangement that has paid off handsomely for his existing firm, Tusk Strategies, which generally focused on publicly traded companies rather than startups. He plans to have Tusk Ventures, which will have a dozen employees, also take a stake in the early-stage startups it advises. Tusk Ventures will assume from Tusk Strategies the responsibility for advising Uber.
When Uber learned of de Blasio's plan in June, Travis Kalanick, the company's chief executive, called Tusk. Tusk helped form a plan to lobby City Council members and blanket the airwaves with television spots.
"He was closely involved on those ads," said Josh Mohrer, general manager of Uber in New York. "We've been fighting a lot of fights all over the world, but we haven't done television ads before."
In its ads and other efforts, Uber pushed a message that the company gave New Yorkers outside Manhattan, especially minorities, transportation and jobs they are otherwise denied.
"Let's be clear: Uber wants to make money," said Christina Greer, a professor of political science at Fordham. "But Uber was able to make it about serving the outer boroughs, which is something that de Blasio campaigned on."
Uber could afford such an ad run, because of its cash gained from its unusually huge fundraising rounds. Tusk said he will tell smaller startups to use a gentler touch with municipalities.
"If you don't have to fight, you're much better off not doing so," Tusk said. "Because if nothing else, you're expending a lot of resources."
Take Zendrive, another company that Tusk Ventures is advising, which enables smartphones to monitor driver behaviour. (Tusk Ventures has three companies in its portfolio: Uber, Zendrive and General Assembly, a school that teaches technology skills.)
Tusk is telling Zendrive to talk to politicians and regulators not because they are about to try to stop Zendrive, but instead to introduce them to the technology. The hope is that someday, driver monitoring will be written into regulations on delivery or taxi fleets.
"You've got to figure out how what you do helps the person who you need to influence," Tusk said.