Viruses and malware are the major threats to any PC user. Mysterious messages that prompt on the screen and slow down of the performance of your computer are but a few of the threats that computer users face. There can be some serious problems too, which include hacking of sensitive data. This can even lead the hackers to make use of your banking details and other confidential information. Do not worry, if you want to ensure that your computer is virus free then try these 7 excellent tips to keep your computer and data safe and secure.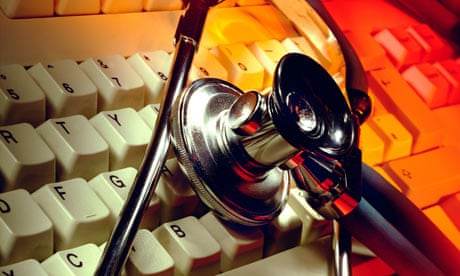 Install an Antivirus Software
Installing the best antivirus is a sure way to protect your computer from viruses and malware.. But keep in mind that any antivirus cannot help your computer to stay safe unless it is regularly updated. New viruses appear each day, so using the best and most reputable software to fight against viruses is essential. A few people might install more than one antivirus, but this will not offer any advantages, and can even end up doing more harm than good. Likewise, using a cheap and old version of an antivirus software will also produce less than satisfactory results.
Use a Firewall
When any harmful worms or hackers try to connect to your computer, the firewall stops these attempts. No malicious program or malware can be downloaded to your computer when you make use of a reliable firewall.
Use the Pop-up Blocker
When you are surfing online, lots of ads pop up on the side of your screen. These are most of the times irrelevant and annoying. What is more threatening is the fact that these ads contain malicious codes. Using a pop-up blocker can help you stop seeing these pop-ups. Each browser has its own pop-up blocking feature, and you can turn it on.
Activate the User Account Control
Most of the malicious software and codes change the administrator settings. When the administrator level permission is required to change a few settings, you will receive notifications. This is an easy way to know if some illegal site or software tries to penetrate your computer to bring down the performance or hack your data.
Use a Spyware and Malware detector
Now you have already installed an antivirus software and are updating it frequently. By installing spyware and malware-fightingsoftware, you improve the security of your computer even further. Added security with antispyware and antimalware is never a problem.
Scanning while Downloading
Most of the times, the threats come from the email attachments, or from the programs, software, videos and other sources you download online. Every time you download email attachments or any other source, you need to scan for potential threats. It is also essential that you stay off from downloading stuff from the sites that are not trusted or that contain illegal content.
Use your Common Sense
Yes, this will definitely come handy, but is often given the least importance. Do not click on anything before you read and understand what it is. For example, if you are going to install some software that would boost the speed of your computer incredibly, wait! This could be spam.If you are looking for pirated software and keys for such software, then you are practically inviting virusesto your computer. Furthermore, pop-ups that say that your system has loads of viruses are always fake. When you use disks and USBs from others, make it a point to scan them to check the potential threats. If you receive anemail from untrusted sources, do not click it. Anything that is not reliable at the first sight should never be clicked or opened.
Your computer is a source of data that is confidential and private. Protecting it from getting lost or landing into the hands of hackers is crucial. These 7 tips help you achieve this goal of protecting your computer and the data.if you get data loss by virus , you can use the data recovery software
Words-650