You don't need to be a mathematician to know that businesses, marketers, and consumers are all becoming more dependent on mobile devices. Everyone is carrying a phone or tablet around with them wherever they go. Big businesses have already started making the move to mobile. Development of cross browser testing tools have streamlined the process a great deal. Small businesses have only realized in the past couple of years that it's in their best interest to do so as well.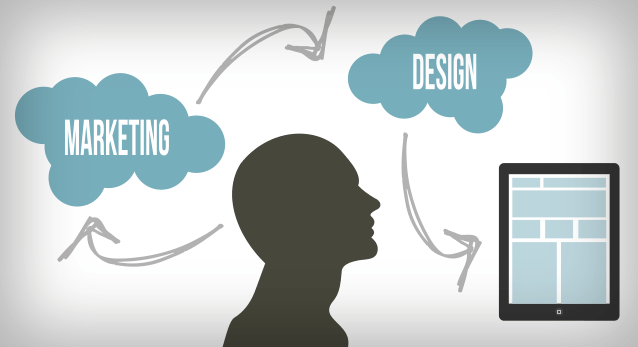 What does even mean?
"Moving to mobile" simply means to invest in a more mobile-friendly website and application creation for your business. If your website was created for a computer monitor, it's unlikely to load quickly and appear properly on smartphone and tablet screens.
Why should you be making such investments?
Here are the reasons why having a mobile website and app is so crucial for ALL businesses:
More sales opportunities – According to HostingFacts.com, digital interactions influenced retail sales last year "to the tune of $2.2 trillion". Across devices, tablet users have the highest average transaction value, and smartphone users spend the lowest dollar amount per transaction. Many of these transactions are related to app purchases. These opportunities are not available to businesses who lack of a mobile presence.
Search engines favor it – Google in particular tends to favor mobile-friendly sites in its search engine results rankings. It's at the point where Google will not even list your website in smartphone search results if your site is not "mobile-friendly".Experts such as The Economist refer to this algorithm as "Mobilegeddon".
Customers want it – No matter what kind of industry you are involved in, people want to be able to find businesses and websites on their smartphones. Customers lose interest in sites that are not compatible on their mobile devices. If they initially found you on their PCs, liked your site enough to bookmark it, then try to return to later on their tablets or smartphones only to find that the site is not optimized for those devices, they will be very disappointed.
Your competitors are already doing it – And if they haven't done it yet, they are planning on it. If customers expect it, you can be sure that other businesses in your industry are trying to give them what they want. Don't let them get ahead – put your finger on the pulse of technological development as well.
Better responsiveness with your sales team – An opportunity to make a sale or to follow up on a lead arises on a moment's notice, and mobile solutions offers the key to take advantage of this opportunity very quickly. If a customer wants to buy a product or invest in a type of a service you offer but only has a few minutes to look over a sales demo over lunch, will your salesperson be able to respond right away? If your organization lacks a mobile-friendly infrastructure, the answer is "no".
Conclusion
So you've realized that you must – at the very least – optimize your landing page so that it is more accessible for mobile users. However, it may be in your best interest to invest in an app as well. Companies like  Perfecto Mobile have made app development, testing and employment a lot easier than it used to be.