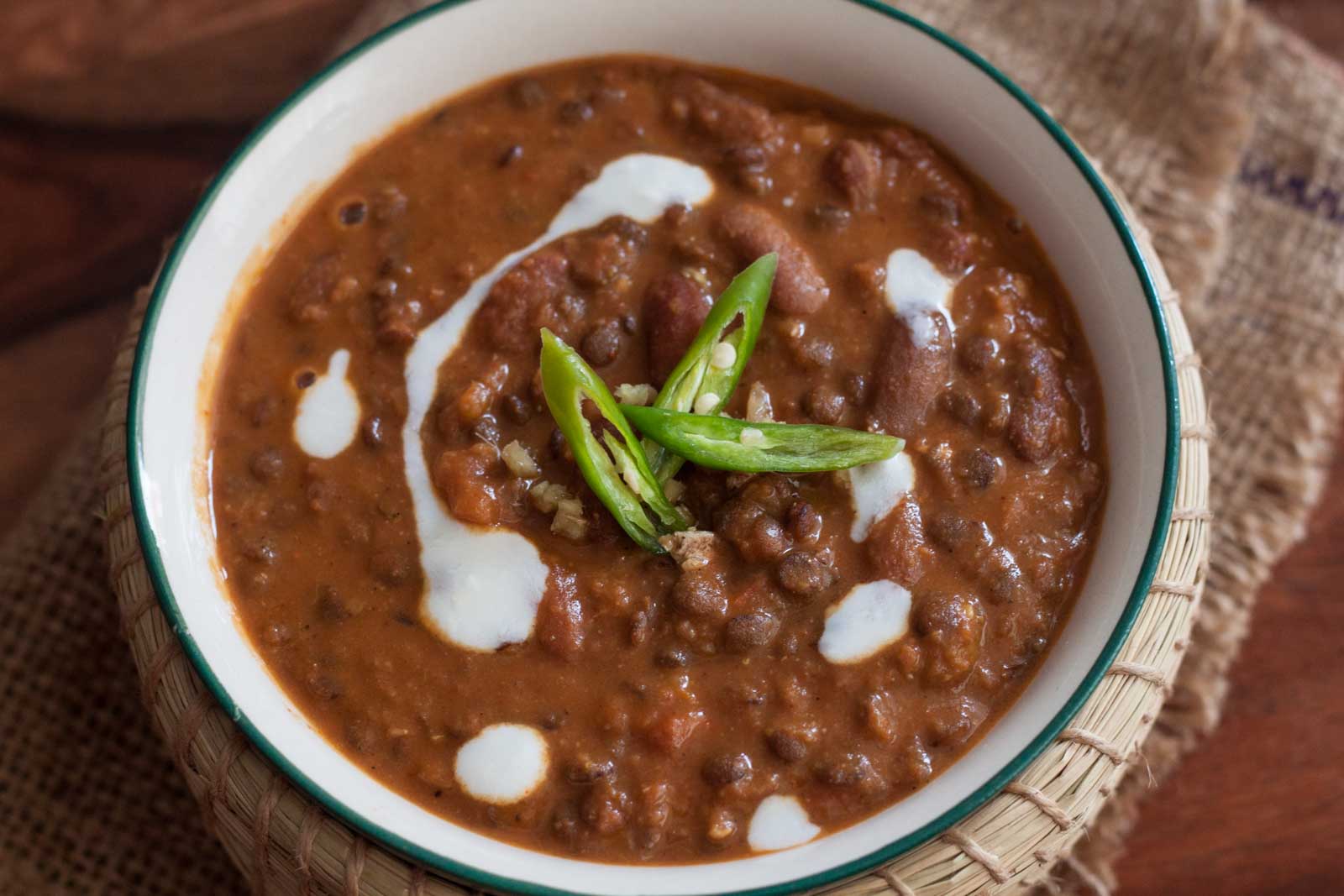 No one's a stranger to north India's love affair with dal makhani. Creamy and ambrosial, merely seeing a bowl of dal makhani as part of a lunch or dinner spread is a mood lifter in itself. You would be surprised to know that dal makhani, what is today a staple food of north Indian menus across the country, was not even a part of the food scene until 1950's and 60's. As a matter of fact, invention of dal makhani was actually an accident. Yes, you heard us. Kundan Lal Gujral, founder of Moti Mahal chain of restaurants, revolutionised the traditional preparation of black urad lentil. Gujral, who migrated to India from Pakistan after partition, brought with him a whole lot of his native west Pakistani style of cooking and know-how as he re-established his dhaba in Delhi. You would be surprised to know that this was not a planned move. Origins of dal makhani are pretty closely tied to that of another Punjabi gem – Butter Chicken. It was in a bid to save his skewered chicken from drying out or go waste after a day's business, that he came up with a brilliant idea of simmering the chicken in a luscious gravy with tomatoes, butter, cream and some spices. Little did he know that his novel strategy of keeping the chicken moist and tender, would give way for the birth of a new one – butter chicken. He tried out the same strategy to his black urad dal, and thus was born dal makhani.
Typically teamed with piping hot rotis and naan, dal makhani is actually very easy to make at home. We are sure many of you have tried it, too, and refrained from giving it another shot because the experience was not quite the same as you had in your favourite north Indian restaurant. But, it's time to don the chef cap again. We have got you some expert tips and tricks to ensure you are able to make the restaurant-style dal makhani at home. According to chef Sadaf Hussain, contestant of Masterchef India 2016. "The slower you cook it, the better the result will be. Give it dhungar for the smoky flavour(an ancient technique of smoking and infusing the flavor of burnt charcoal smoke into a dish)/ Place a burning coal in a bowl, pour ghee and add on star anise, cinnamon stick and cardamom. Put this bowl in the vessel in which you're preparing dal."
He also adds, "Dont be stingy with cream, add generous amount of cream and butter to your dal. Dal Makhani tastes better when left over night or consumed the next day of cooking. You can also add kasuri methi. It gives a nice pungent aroma and flavour to the dish."
Here Are Some Tips To Make Perfect Dal Makhani At Home 
1. For best dal makhani, soak whole black urad and rajma overnight in 3-4 cups of water."Ensure that daal is soaked at least for 6 hours, says Chef Sadaf.
2. The very next day, drain the water. To the dal, add salt, red chilli powder and gingerpaste and about 2 cups of water. This would enrich your lentil with a strong flavour. Cook the dal until it becomes tender.
3. Take another pan and heat some oil and butter together.
4. Once heated, add cumin seeds. After a while, add fresh home-made tomato puree to it.
5. When it starts boiling, add sugar, salt and red chilli powder. Stir-fry over high flame. To this mixture, add boiled dal slowly and stir well. Make sure that dal is not, too, sticky and should move around freely. If it clamps together, add more water. Occasionally, mash the dal with the back of the ladle while stirring continuously; doing so would help you give the dal rich and creamy texture.
6. Leave the dal to simmer and cover it from top.
7. After 5-10 minutes, remove the lid and add garam masala and cream to the dal and stir well. Make sure the cream is added towards the end and not while the dal is being made. This would enable the dal to get richer.
8. Simmer, until you the texture is rich, creamy and dense. Serve hot.
So, what are you waiting for? Impress everybody at home with delicious dal makhani. Here's a simple recipe by Niru Gupta that you can try